Submitted by layalk on Wed, 17/03/2010 - 19:29
Since more than half of the RTL-This visitors want to see RTLed CMS Templates (according to our poll), we have successfully RTLed a free WordPress theme and is ready to be download.
Pure Minmal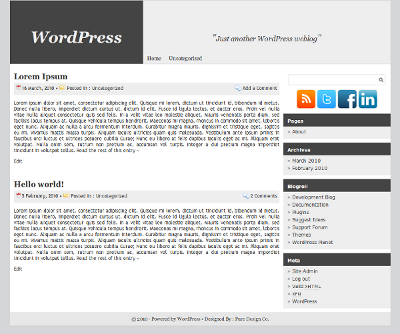 The name says it all, Pure Minimal. It's neat, organized and suitable for all kinds of blog.
Note: The plan was to just RTL the theme then it was extended to internationalize it and since we reached that point, we localized it(Arabic). Feel free to download it and drop us comments here about any bugs or questions.
Enjoy!